OUR PARTNERS
Hexadrone ready to fly
Hexadrone Tundra
The Hexadrone Tundra can offer 50 minutes flight time in the X4 "endurance" configuration with a 1,5 kilogram payload and 30 minutes with a 4 kilograms payload when equipped with a 30Ah semi-solid state battery.
The Tundra drone hardened body is weatherproof and has been developed to suit a great range of application. The Cube Orange (Ardupilot) flight controller allows the user to interface a large ecosystem sensors and accessories that can easily be added thanks to different kind of standard openings easily accessible on each of the 6 sides of the machine's body.
The Tundra's structure is Made in France and has been thought to be as standard as possible so integrators make it specific for peculiar missions. It was developed in an open-innovation logic, to become a base of developments. Different X4 sets of arms are available according to the users' needs; "endurance", "urbain" and "custom". It can also be used in tethered configuration.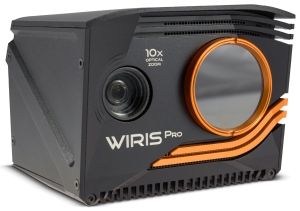 WIRIS Pro
Compatible camera with Hexadrone Tundra
WIRIS Pro Sc
Compatible camera with Hexadrone Tundra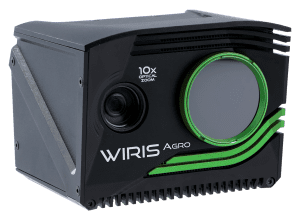 WIRIS Agro
Compatible camera with Hexadrone Tundra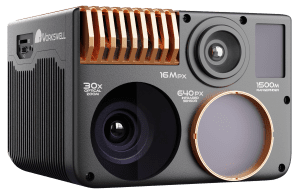 WIRIS Enterprise
Compatible camera with Hexadrone Tundra