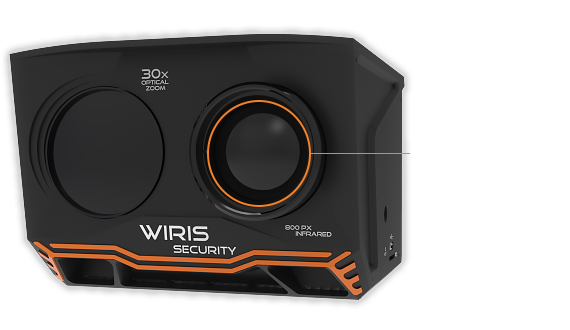 WIRIS Security
Designed for use with drones, the Workswell WIRIS® Security has a critical role to play in search and rescue operations. The unit features an exceptionally sensitive infrared camera and a high-resolution RGB camera sensor.
The WIRIS Security's infrared camera is equipped with an LWIR microbolometer sensor (7.5–13.5 μm range) with a native resolution of 800×600 px. What's more, the infrared sensor's sensitivity is 40mK.
In addition to its highly sensitive thermal camera, the WIRIS Security features a specialized visual band, or RBG, camera. This imager is designed to be highly sensitive during dusk and dawn, delivering a clear image even at a minimum light of 0.0008 lux. Since the focal length and field of vision are variable within the intervals of 129.0 mm – 4.3 mm, or 2.3° – 3.7°, the camera delivers up to 30x optical ZOOM.
No other drone-mounted thermal imaging camera can offer these parameters.
You can find more information on the WIRIS Security product page.
Gremsy WS for WIRIS Security
Compact & Lightweight  – The Gremsy Pixy WS clocks in at just 470g, which makes it one of the lightest Gremsy gimbals.
No Balancing, No Tuning – Since it's built for a specific camera, no balancing nor tuning is required, giving you the fastest possible setup time. 
Upside Down Perspective – The Pixy WS delivers excellent stabilization in inverted mode, making it perfect for precisely framed images.
Internal Wiring & Clean Design – All wires for the connection between the gimbal and the camera are covered by a bracket to ensure a clean and smart design.
Compatible with Many Flight Controllers – Compatible with the Pixhawk & DJI FC.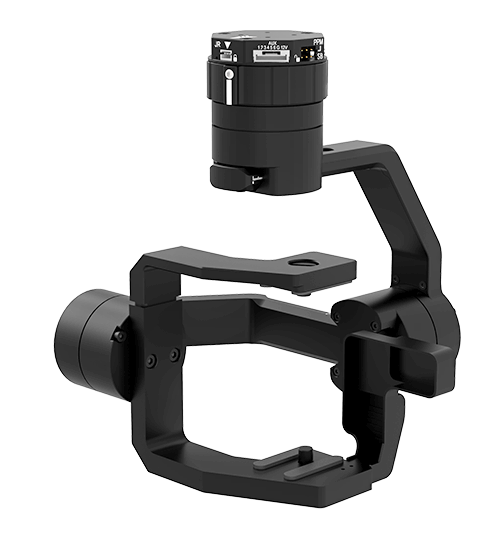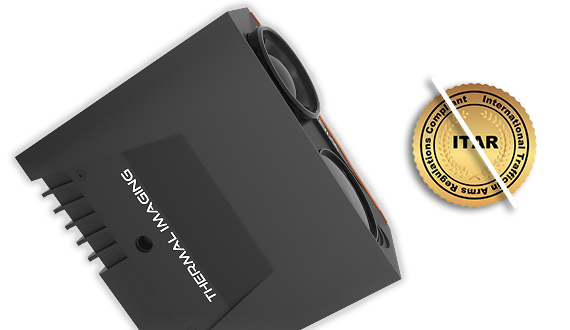 NON ITAR
The WIRIS Security is categorized as a NON-ITAR product, which means that the sale, export, and import of this thermal camera is considerably easier and faster than it would be for an ITAR unit. There are no extensive legal requirements to comply with for the WIRIS Security.
SDK – Develop your own Apps

We provide an SDK (Standard Development Kit) with each Workswell WIRIS Security to make it easy to develop your own applications. These libraries give access to low-level functionalities and enable the application developer to fully utilize the camera hardware's potential.
See more information on our Stream SDK tutorial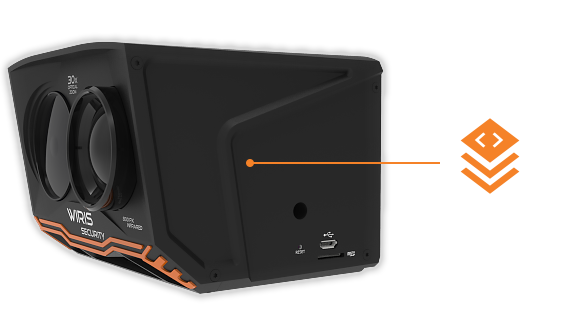 From our customers on Twitter
Our new Dark Matter Quad from Clogworks, Holmfirth, West Yorkshire. Complete with Wiris Security camera, 30x optical zoom and 800 pixel I.R. camera. AMAZING!!! pic.twitter.com/rfujl7GfBP

— West Yorkshire Police Drones (@WYP_Drones) June 28, 2019