This SDK was designed as full alternative for the RC contoller. However, it offers a number of other functions that are not standardly provided via the RC controller. Using this SDK it is possible to set emissivity, range mode, shutter period or shutter time (NUC controll), start recording data, read or set ZOOM (RGB or thermal), read thermal camera temperature and more…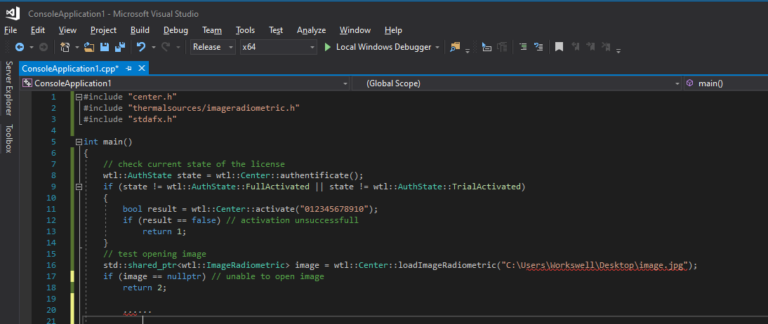 Control WIRIS by text commands
SDK provides commands like (for instance):
Get thermal camera temperature
Recording start – start recording thermal ad visible video according to settings
Set range mode (AUTOMATIC MANUAL or SPAN)
Set palette
Get emissivity
Set emissivity
Set shutter period – set thermal camera shutter period in seconds 120-1800
Set thermal camera zoom index (for WIRIS Security)
and more…
The UART port is shared between MAVlink, GPS and the commands of this SDK. Only one of these can be used in a given time. The used periphery is automatically detected. The detection is resetted and repeated after each WIRIS reboot.