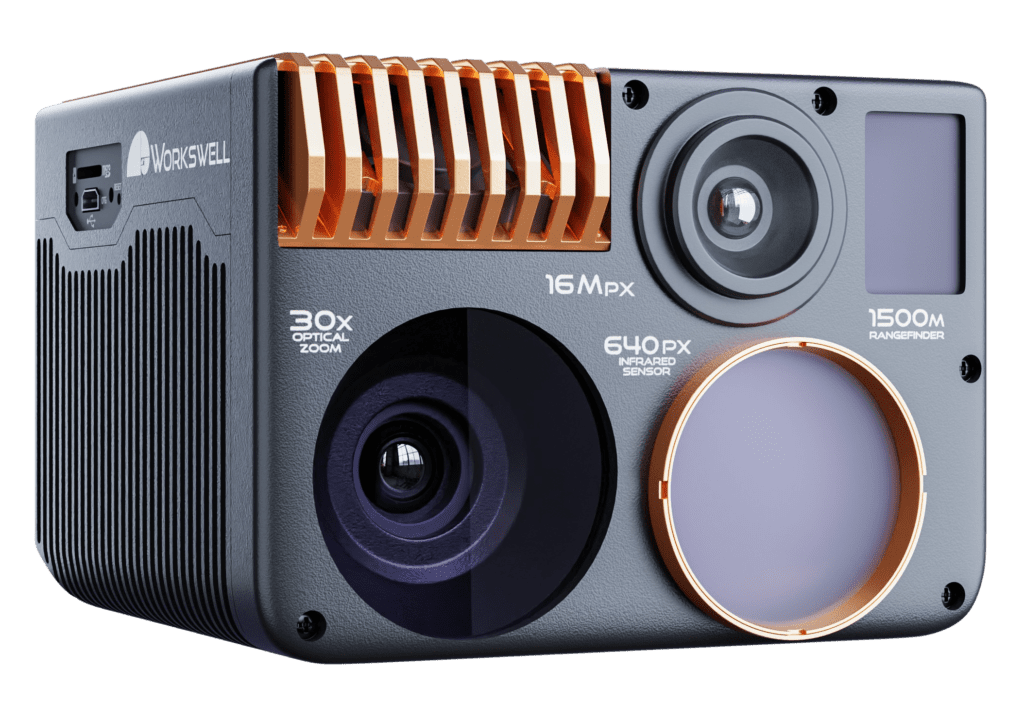 Workswell WIRIS® Enterprise is a Multi-sensor Camera that has been specifically designed for use with unmanned aerial vehicles (UAV/UGV), or drones. The WIRIS OS and integrated sensors provide unprecedented aerial imaging capabilities for a range of commercial drone applications, including thermal inspections, security applications, firefighting, geological, archeological, forestry studies, ecological and environmental research.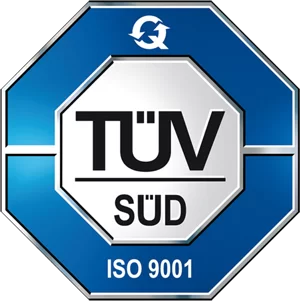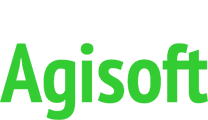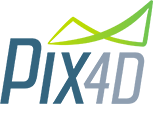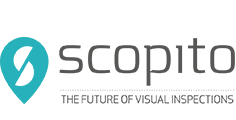 HIGH TEMPERATURE RANGE UP TO 1500°C

PRECISE LABORATORY CALIBRATION ±2 % or ±2 °C

VISUAL CAMERA RESOLUTION 16MPX
THERMAL CAMERA IMAGE RESOLUTION 1266 x 1010

30X OPTICAL RGB ZOOM WITH NIGHT VISION MODE

RANGE FINDER UP TO 1500M DETECTION
Workswell WIRIS® Enterprise has been designed first and foremost as an inspection camera. Its thermal camera is equipped with a LWIR microbolometric sensor with 640 × 512 px resolution (in the 7.5 – 13.5 μm range) and the Super resolution mode functionality providing an option to have the final thermogram in the 1 266 x 1 010 px resolution.
The first RGB camera comes with 16Mpx resolution.,which is designed primarily for high-resolution imagery and terrain mapping. Second RGB camera comes with Full HD (1920 x 1080 px) resolution and, most importantly, it provides an absolutely unrivaled optical ultrazoom 30x in real-time, which is suitable for security applications.
FOR ANY AERIAL THERMOGRAPHY APPLICATION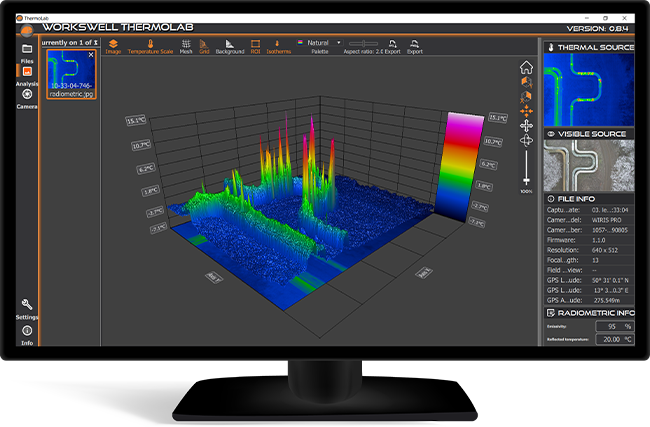 THERMOLAB
Thermolab is a software for detailed analysis of thermograms, allowing the user to edit the data into different formats and create clear reports from the thermograms. All standard data analysis functions are available in the program (temperature at a point, minimum and maximum of the area, temperature profile, zoom, temperature scale change, color palette, emissivity, etc.)
IP66 AND RUGGED CONSTRUCTION
Industrial inspections are often carried out in demanding environments. As a result, there is a high risk that inspection cameras will be damaged during the course of their normal use. That's why the WIRIS Enterprise is coming with IP66 rating – Complete protection from dust, oil, and other non-corrosive material also waterproof against rain, snow even from powerful jets of water.
Ensconced in a rugged case of lightweight aluminum. What's more, the most sensitive component of the entire system, the thermal camera lens, is protected by a replaceable protective cap made of germanium.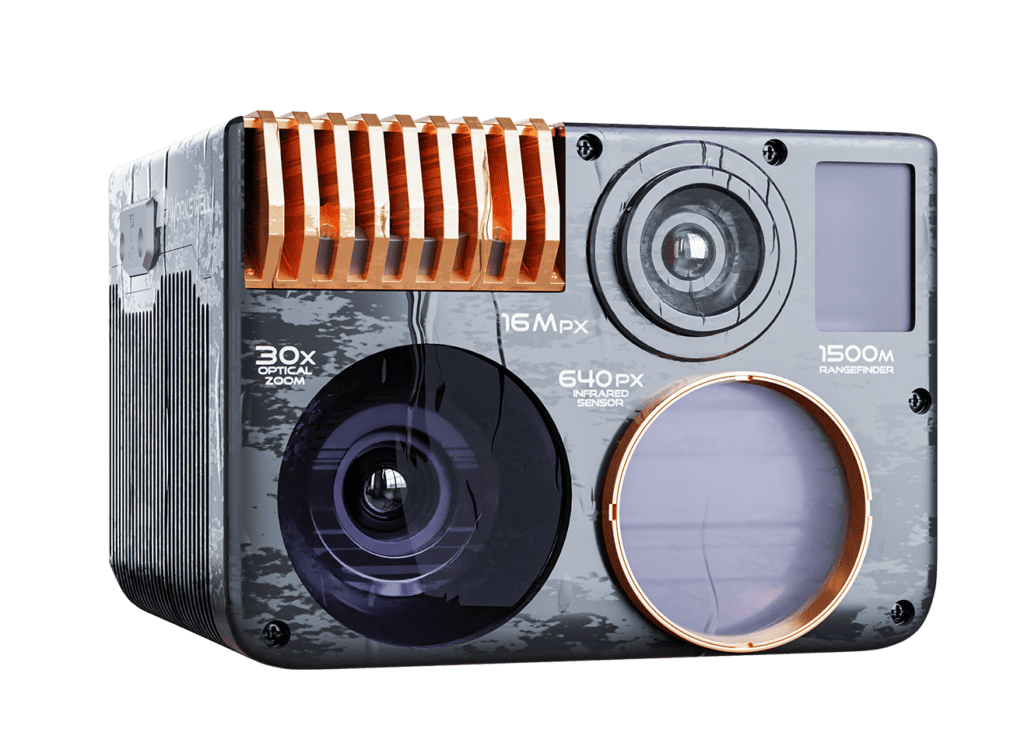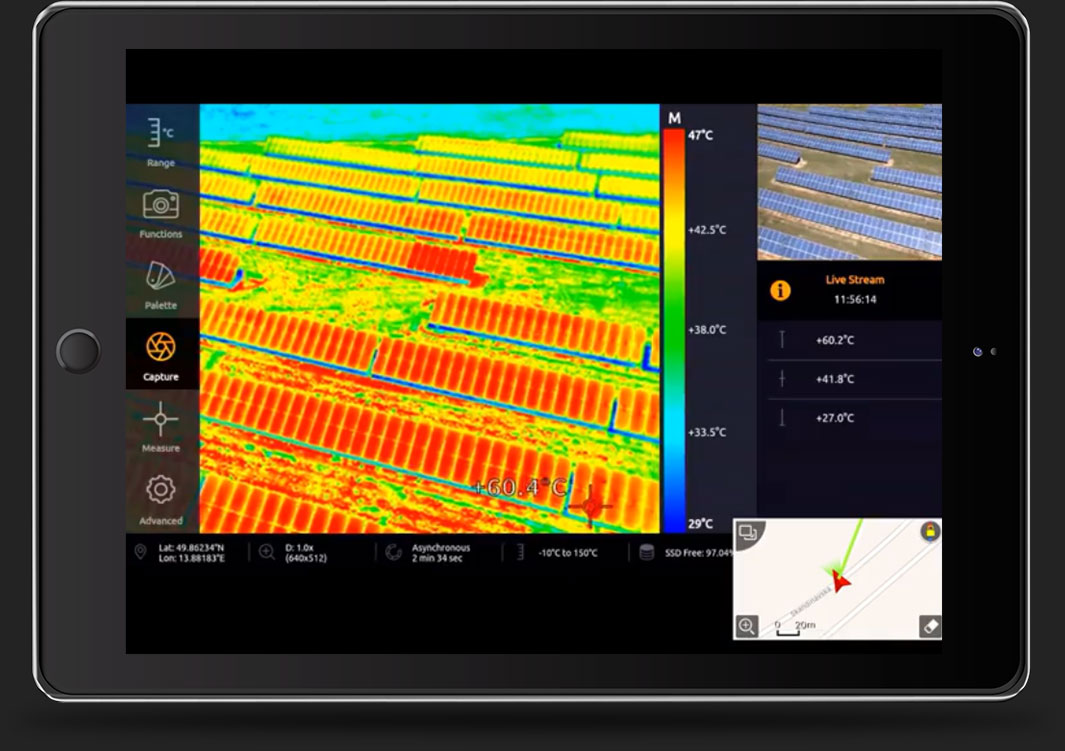 WIRIS OS
Workswell built the WIRIS OS to ensure the security of its WIRIS systems while enhancing their diagnostic capabilities. The WIRIS OS is simply the only software that enables the maximum utilization of the WIRIS Pro's hardware.Together, Workswell's hardware and software offer advanced measurement functions that cannot be replicated by any other product on the market.
DEVELOP YOUR OWN APPLICATIONS
Along with the Workswell WIRIS Pro, we provide an SDK (Standard Development Kit) that enables end-user application development. These libraries give access to low-level functionalities and help the application developer to maximize the potential of the camera's hardware.
There are two SDK variants – the WIRIS Stream SDK, and the WIRIS Data SDK.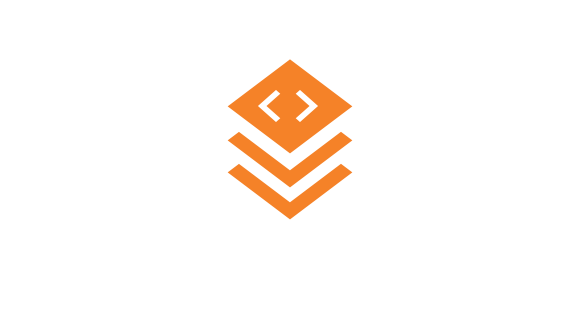 PRECISE METROLOGY
We know that industrial applications present a serious challenge to metrological endeavors. To ensure the accuracy of our devices in the face of this challenge, we calibrate each of our lenses individiually. Our thermal cameras are individiually manufactured and precisely calibrated, and we deliver a final calibration certificate along with each unit.
THE WIDEST RANGE OF CONNECTIVITY
Workswell's WIRIS Pro offers an interface enabling the widest range of connections to the drone, the control unit, an external GPS sensor, and other devices. We provide a Wi-Fi low latency live video streaming and command link, and the WIRIS Stream SDK is also available.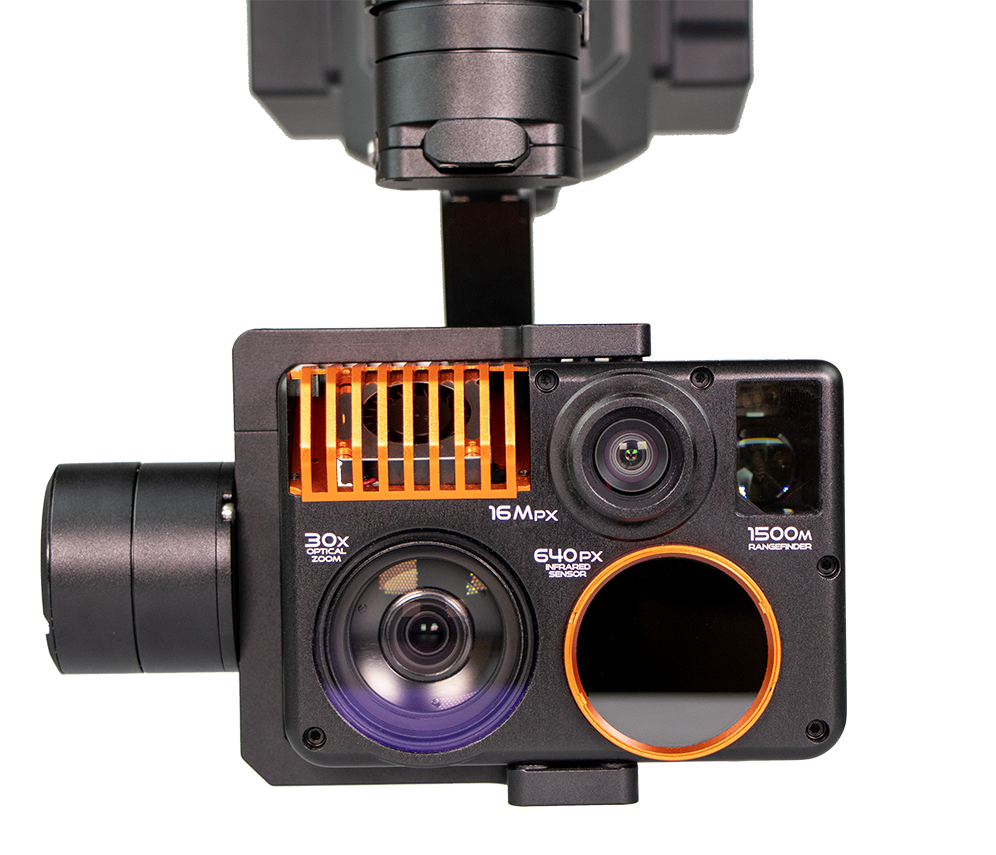 Pixy WE is the gimbal tailored for Workswell Wiris Enterprise, making the flawless combination ready to be used for all unmanned vehicles. The gimbal comes with all advanced built-in function to serve mapping, security and high-resolution imagery applications.
Pixy WE can be intergrated with DJI M300 (via gPort) or drones using Pixhawk/ Cube Pilot FC.
HW COMMUNICATION, CONTROL PORTS AND INTERFACES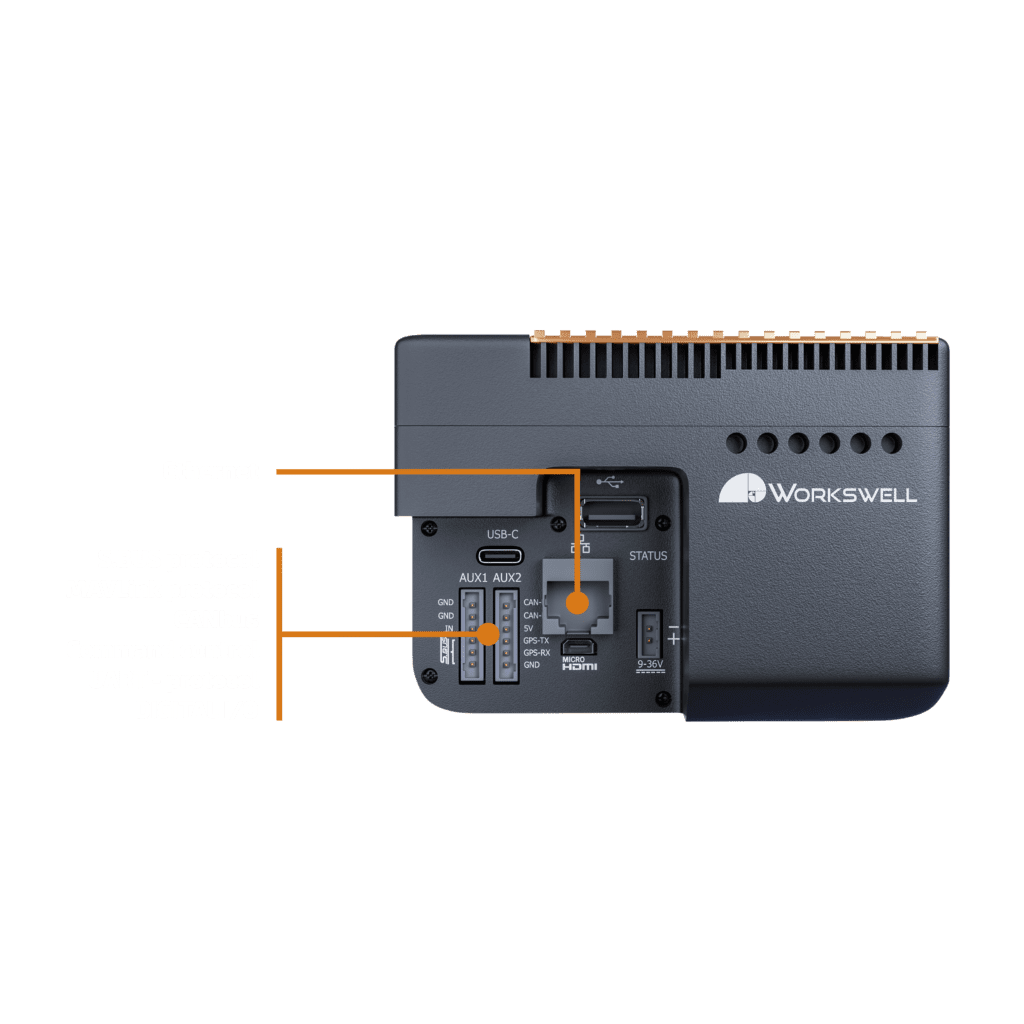 Technical information
Documents & Downloads
Technical information
WIRIS Enterprise Key features description
Super Resolution Mode
WIRIS Enterprise takes Super Resolution Mode 1.3Mpx IR images in one shot
Operating onboard system
WIRIS OS for full real-time data streaming and control during the flight
operating system ensures the full access to all camera functions
easy camera control via S.Bus, CAN bus, MavLink, RJ-45 or Trigger
trigger input for image recording, alarm output for confirmation
Laser rangefinder
Distance measurement 10 to 1500 m (32 to 4920 ft), divergence: 1.4 x 0.4 mrad, EN 60825-1:2015-07 eye-safe 905nm
30x Optical Antivibration zoom
Full HD 30x optical zoom camera with anti-vibration compensation and night vision mode
Thermal camera specification
IR camera resolution
640 x 512 pixels
IR Super Resolution Mode
1 266 x 1 010 pixels (improvement of native resolution up to 1.3 Mpx)
FPA active sensor size
1.088 x 0.8705 cm
Temperature ranges
-25 °C to +150 °C (-13 °F to +302 °F)
-40 °C to +550 °C (-40 °F to +1 022 °F)
optional 50 °C to 1 000 °C (122 °F to 1 832 °F)
optional 400 °C to 1 500 °C (752 °F to 2 732 °F)
Temperature sensitivity
Standard 0.05 °C (50 mK, 0.09 °F) or optional 0.03 °C (30 mK, 0.054 °F)
Accuracy
±2 % or ±2 °C (±3.6 °F) in temperature range 0 °C to +150 °C (32 °F to +302 °F), after camera stabilization
climate chamber and black body testing for all products
Frame rate
30 Hz or < 9 Hz
Spectral range / detector
7.5 – 13.5 μm / Uncooled VOx microbolometer
Calibration of each lens
Package includes a calibration certificate
Available lenses
18°, 32°, 45°, 69° (exchangeable lenses, all calibrated), visit FOV calculator
Protective filter on lens
Filter protects the lens against external damage during the flight
Thermal image digital zoom
1 – 12x steps
Digital RGB cameras – WIRIS Enterprise is equipped with two RGB cameras
Fixed visual camera
16Mpx resolution
High resolution fixed camera
Resolution: 4 656 x 3 496 pixels (16 Mpx), 1/2.8" IMX298 sensor
Field of view: extra wide DFOV 73.2°, focal 4.35mm
Settings: configuration and stream in advanced auxiliary menu
30x optical zoom camera
Resolution: 1 920 x 1 080 pixels (Full HD), 1/2.8" EXMOR R CMOS sensor
Field of view: 30x optical zoom with vibration compensation and image stabilization, ultra-zoom HFOV 2.3° – extra wide 63.7°, focal 129.0 mm – 4.3 mm

Optical zoom camera Image enhancement
Auto-white balance, WDR, IR cut filtering, DEFOG, 3D noise reduction
Optical focus camera – autofocus
Autofocus with Direct Focus Zoom synchronization

Memory and data recording
Memory
Internal high-speed SSD 128GB or 256GB for image and video recording
External slot for Micro SD card & USB 2.0 for USB stick for taking images
Image and video formats
16Mpx high resolution camera JPEG images
Optical zoom camera Full HD JPEG images,
Radiometric IR JPEG and IR TIFF images
Pix4D and Agisoft compatible for 3D modeling
Digital camera h.264 encode video HD recording
Radiometric full-frame IR recording (raw data recording 30 Hz or < 9 Hz)
Software & SDK
Desktop software
Advanced software ThermoLab for radiometric calibrated analysis
SDK libraries
Stream SDK, Data SDK, CANbus & UART SDK (on request)
Power supply, weight & dimensions
Input supply voltage
9 – 36 VDC, 2-pin HARTING connector
Power dissipation
18W average (21W peak) consumption
Weight
< 680 grams (1.49 lb) including Rangefinder, without IP protection cap
Dimensions (L x W x H)
76 mm x 107 mm x 102 mm (2.99 in x 4.21 in x 4.01 in)
Mounting
2 x 1/4-20 UNC thread (1x bottom side, 1x upper side)
Housing material
Durable aluminium body for long-time measurement stability
Documents & Downloads